MOBIWORK

Smartphone and Cloud based Mobile Workforce Solutions
MobiWork LLC is a privately held corporation incorporated in January 2010 by technology experts (web, voice & mobile) and innovators with a significant track-record of building strong businesses and great solutions.
MobiWork's mission is to empower businesses that employ mobile workers with leading edge, powerful yet simple to use and learn smartphone and cloud based solutions that deliver increased productivity, visibility, service quality and competitive advantage.
Our vision was based on the emergence of the smartphone as a robust business application platform, providing compelling and unique features in a cost-effective manner. Given the plethora of platforms available (Apple IOS, Android, BlackBerry, Microsoft, WebOS and Symbian at the time...) and the pace at which the technology is evolving, we are convinced that it is too time consuming and cost-prohibitive for any business to try to develop an in-house mobile workforce software and that an off-the-shelf solution is the only viable approach ("Buy vs Build").
VIRTUAL POSTMAN
Document Management:
VIRTUAL POSTMAN IS AN ELECTRONIC DOCUMENT MANAGEMENT SOFTWARE APPLICATION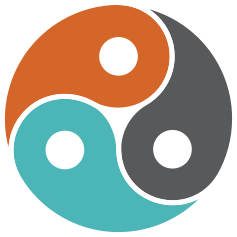 Virtual Postman (VP) bridges the gap between your ERP and your customers and suppliers. The software application achieves this by automating document indexing, document collation and document delivery. VP collects, indexes, links and work-flows all related business communications and documents. This automation saves time, saves resources, reduces queries, reduces risk, reduces lost revenue, improves cash flow, manages task queues and optimises business cycles. The application can be divided into 3 modules. Archive provides communication and document storage and indexing. Search and retrieve is done via a browser interface. Collate streamlines the Accounts Receivable (order2cash) business process. Match automates the Accounts Payable (purchase2pay) business process.
ACRONIS

Protect everything with full image backup on Windows and Mac: the operating system, programs, settings, files, and boot information. Back up to external drives, NAS devices, network shares, and the cloud. Back up phones and tablets. Back up Facebook. Remotely back up for others. Full image and file backup are essential, but they are just the first step to protect against increasingly complex threats.
ATTIX5 / IRONTREE

IronTree is a leading provider of business continuity services which include secure online backup services, ransomware protection, hosted exchange and disaster recovery as a service. Established in 2007, IronTree partners with recognised software vendors such as Sage Pastel, Pilot POS and IQ Retail.
We deliver 3 core aspects with all our products:
Security
Continuity
Accessibility
POWER BI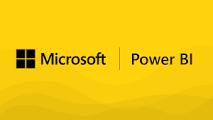 Power BI is a suite of business analytics tools to analyze data and share insights. Power BI dashboards provide a 360-degree view for business users with their most important metrics in one place, updated in real time, and available on all of their devices. With one click, users can explore the data behind their dashboard using intuitive tools that make finding answers easy. Creating a dashboard is simple, thanks to hundreds of connections to popular business applications, complete with prebuilt dashboards to help you get up and running quickly. And you can access your data and reports from anywhere with the Power BI Mobile apps, which update automatically with any changes to your data.
If you are a data analyst delivering reporting and analytics to your organization, Power BI lets you be productive and creative with what you build. Power BI Desktop is a feature-rich data mashup and report authoring tool. Combine data from disparate databases, files, and web services with visual tools that help you understand and fix data quality and formatting issues automatically. With over 20 built-in visuals and a vibrant community of custom visualizations, create stunning reports that communicate your message effectively. With the Power BI service, publish reports securely to your organization and setup automatic data refresh so everyone has the latest information.
Power BI can unify all of your organization's data, whether in the cloud or on-premises. Using the Power BI gateways, you can connect SQL Server databases, Analysis Services models, and many other data sources to your same dashboards in Power BI. If you already have reporting portals or applications, embed Power BI reports and dashboards for a unified experience.
ESET NOD32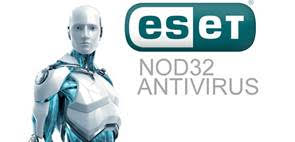 ESET began life as a pioneer of antivirus protection, creating award-winning threat-detection software.
Now, ESET's goal is to make sure that everybody can enjoy the breath taking opportunities that technology offers. Today, our security solutions allow businesses and consumers in more than 180 countries to make the most of the digital world.
Xperdyte

Xperdyte Manufacturing integrates seamlessly with Sage Evolution, consolidating the control of your manufacturing process and helping you stay on top of your business. This accounting software package also provides insight into every facet from material requirement planning to production scheduling, and streamlines every component of the manufacturing process. Xperdyte has been based on the principles of lean manufacturing, avoiding unnecessary waste and boosting profits.
Xperdyte Manufacturing assists in planning, tracking and recording your output on a daily basis. Downtime means output is compromised, which can lead to a loss of income, but this tool ensures you have adequate resources for every project, keeping the production process running smoothly and minimising downtime.
CRYSTAL REPORTS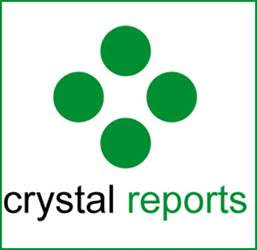 Crystal Reports is a popular Windows-based report writer (report generation program) that allows a programmer to create reports from a variety of data sources with a minimum of written code. Developed by Seagate Software, Crystal Reports can access data from most widely-used databases and can integrate data from multiple databases within one report using Open Database Connectivity ( ODBC ).
Crystal Reports uses an ActiveX control called CrystalReport to establish a connection with another program. A programmer can set properties of the CrystalReport control during design time or at run time.
The programmer can use automation tools called Experts to be guided through common tasks, such as linking and embedding reports. Crystal Reports treats all text, graphics, and database fields as object s that a programmer can place, arrange, and format on forms. The program also generates a recordset object and code needed to perform programming tasks such as loop s or mathematical calculations.
Crystal Reports can create a report on the fly from user-defined variables and can convert it to HTML and publish it to the Web automatically.
TABLEAU

Tableau is one of the most effective data visual tools that enables the organizations to represent the data in a more comprehensive and understandable format. It has proved its efficiency in the market by being at par with the previous tools used for analyzing the visual data. With the help of tableau, one can compare, contrast their innumerable data
. It has excelled with the previously used Data analytical tool (Qlink). Tableau is taking over the market slowly due to its unique and unmatched quality of just copying and pasting the data, and generating the huge and innumerable reports with in no time. And hence, this's working towards the organizational development and achievement of goals for business firms.
Tableau is a unique visual analytical tool helpful in simplifying the huge/complex data into the readable & understandable format. It is being adapted by most of the business sectors these days for its ease to use and instant result orientation quality.
It has become easier for the organizations achieve their goals & objectives with the help of tableau. Due to its unmatched quality of making things easier, it has become more popular among the business industry so far and years to come.